Publication Design, Exhibition Design, Website Design
2021 | Produced for The University of Texas at Austin's School of Design
Not A Place for Objects, but People
(In Progress)

Book
(6.25" x 9", Digital & Risograph Print, 147pg)
Produced as my BFA thesis project.

Website (Coming Soon)
Exhibition Installation (Coming Soon)

Interview Series — Writing

In progress scans from 'Not a Place for Objects, but People"—a book I am editing, designing, and producing as the thesis project for my BFA. This project is extremely close to my heart as it in many ways reflects my shifting personal perspectives over the last year on graphic design's role in society, the contemporary landscape of design education, and the pedagogical structures which continue to shape young designers today. The book aims to explore the relationship between design education and industry, with a focus on questioning the learning and working structures currently in place. This is achieved partly through the curation of writings from figures such as Jacob Lindgren, Aggie Toppins, Aggie Toppins, Bassem Saad, Lorraine Wilde, and Silvio Lorusso, but also through first-hand research in the form of a series of interviews I conducted with a selection of educators, designers, and writers. Additionally, I have contributed my own writings which represent the student perspective and aim to reflect on my studies and experience as a working designer.

This project is still early in development. For more projects like this please see the

︎︎︎Objects

section

The exhibition and final book will be shown this Spring.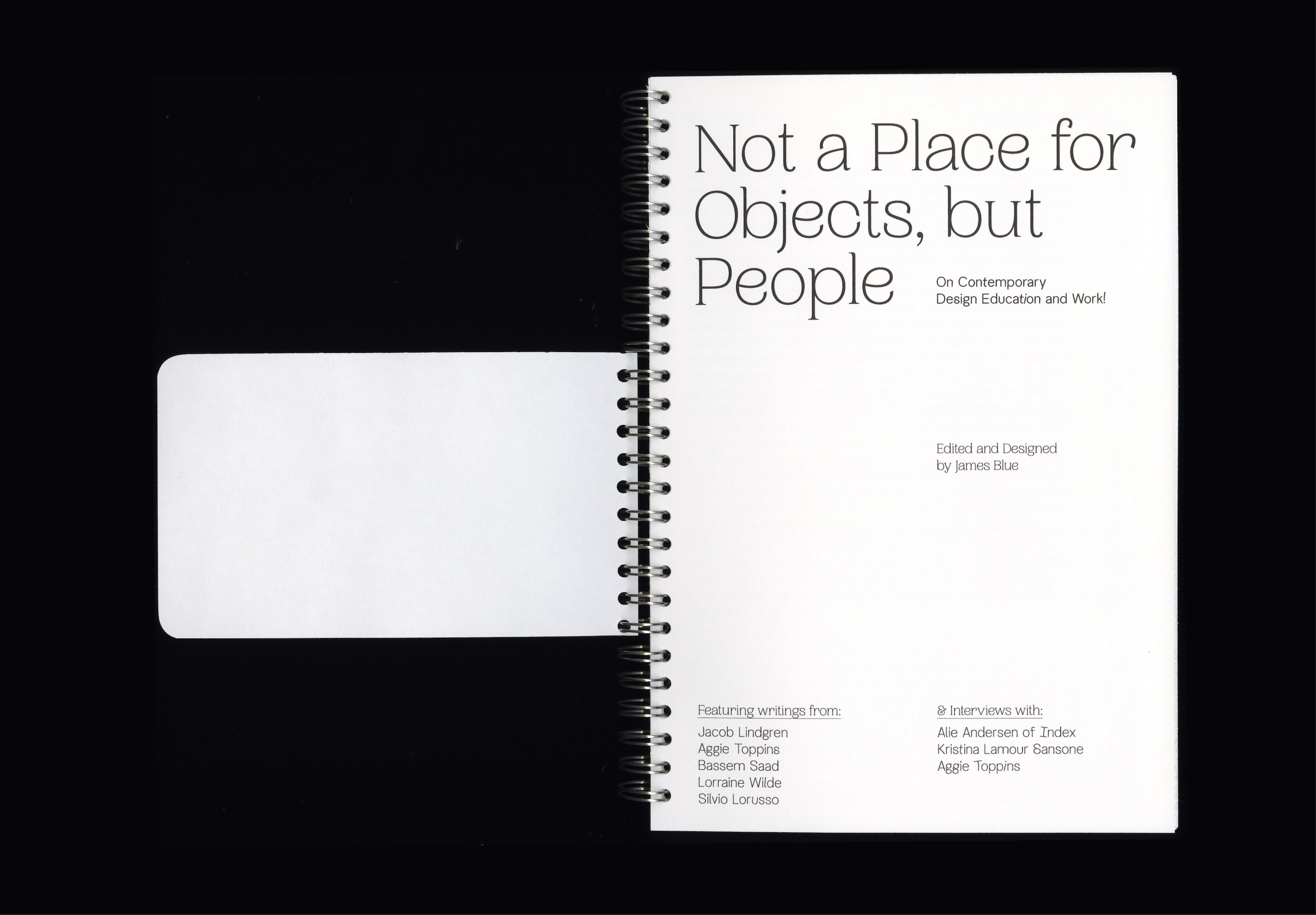 ---