Identity Design, Publication Design, Website Design
2021 | Commisioned by
European Institute of Design (IED)
With.In; Belonging Is Here
Catalogue
(6.75" x 9.5", Digital Print, 155pg)
Published under same name as exhibition by IED Venezia
︎︎︎Exhibition Website
VR experience by Sophia Baker
Exhibition Identity
Poster (A2, Digital Print)
Flyer (A4, Digital Print)
Gallery Wall Text (2' x 4', Decal)
Exhibition held Feb 05th—12th 2021
Work for a physical and digital exhibition curated and produced by the graduating MA Curatorial Study cohort at the European Institute of Design in Venice, Italy. With.In; Belonging Is Here, simultaneously challenges, comforts and validates that which one labels "home". The works and objects exhibited gesture towards both overarching and specific conceptions of place, belonging, and how damaged foundations of "home" may be tended to.

The identity embraces the idea that home is often something in the periphary of our understanding that is not always a tangiable thing we can touch. Communicating warmth and the idea that often its the small details on the edges of our lives that make up our home. The work uses the natural colors of Venetian homes to reflect the environment of the exhibition, and the use of a script font highlights the individualistic nature of the show's focus.
My work included creating the exhibition identity, a dynamic website that houses digital works accompanying the show, and a 155 page volume containing writing from each curator, images of all artworks included, and documentation of additional workshops and outreach that were held as part of the show.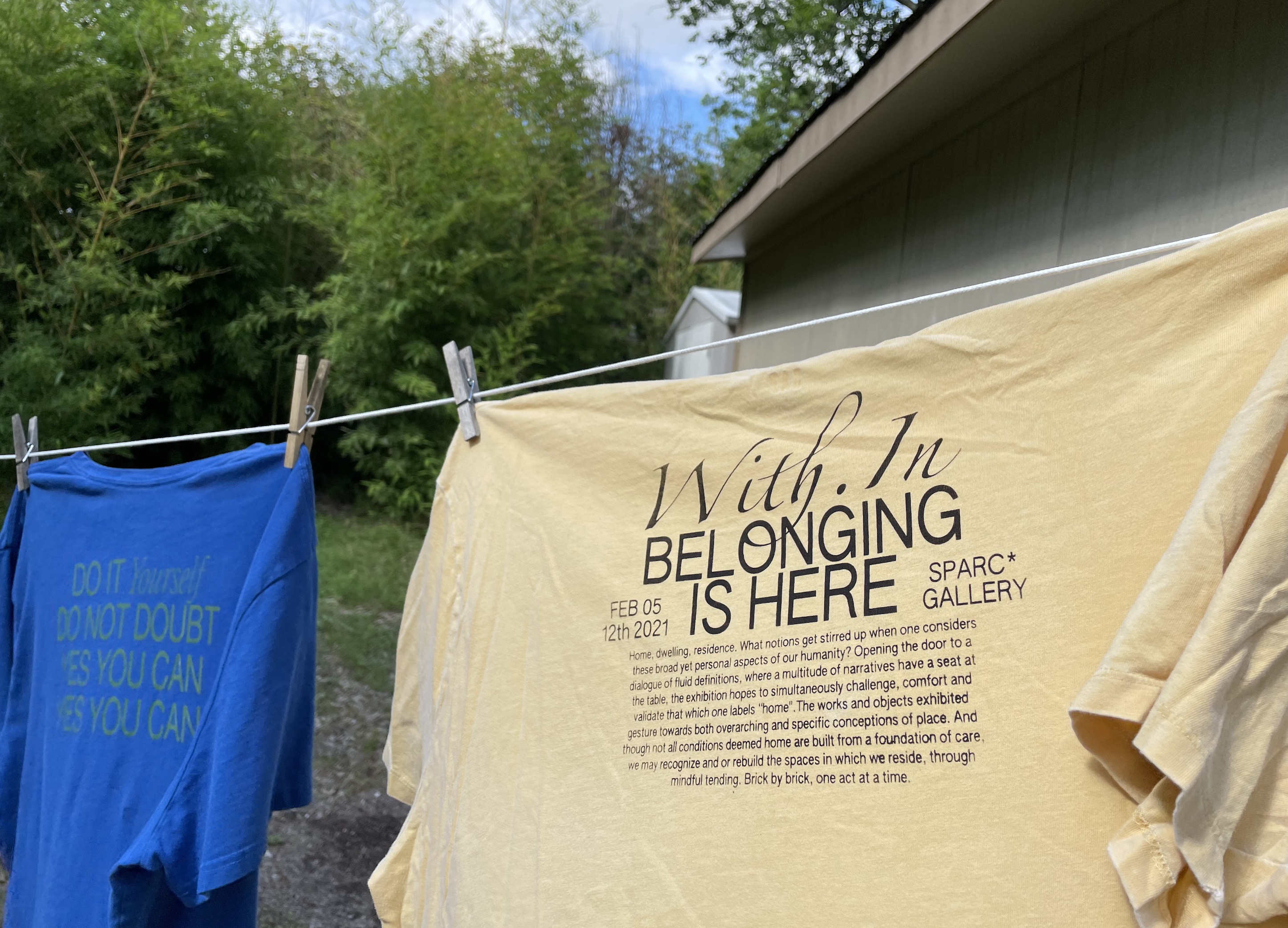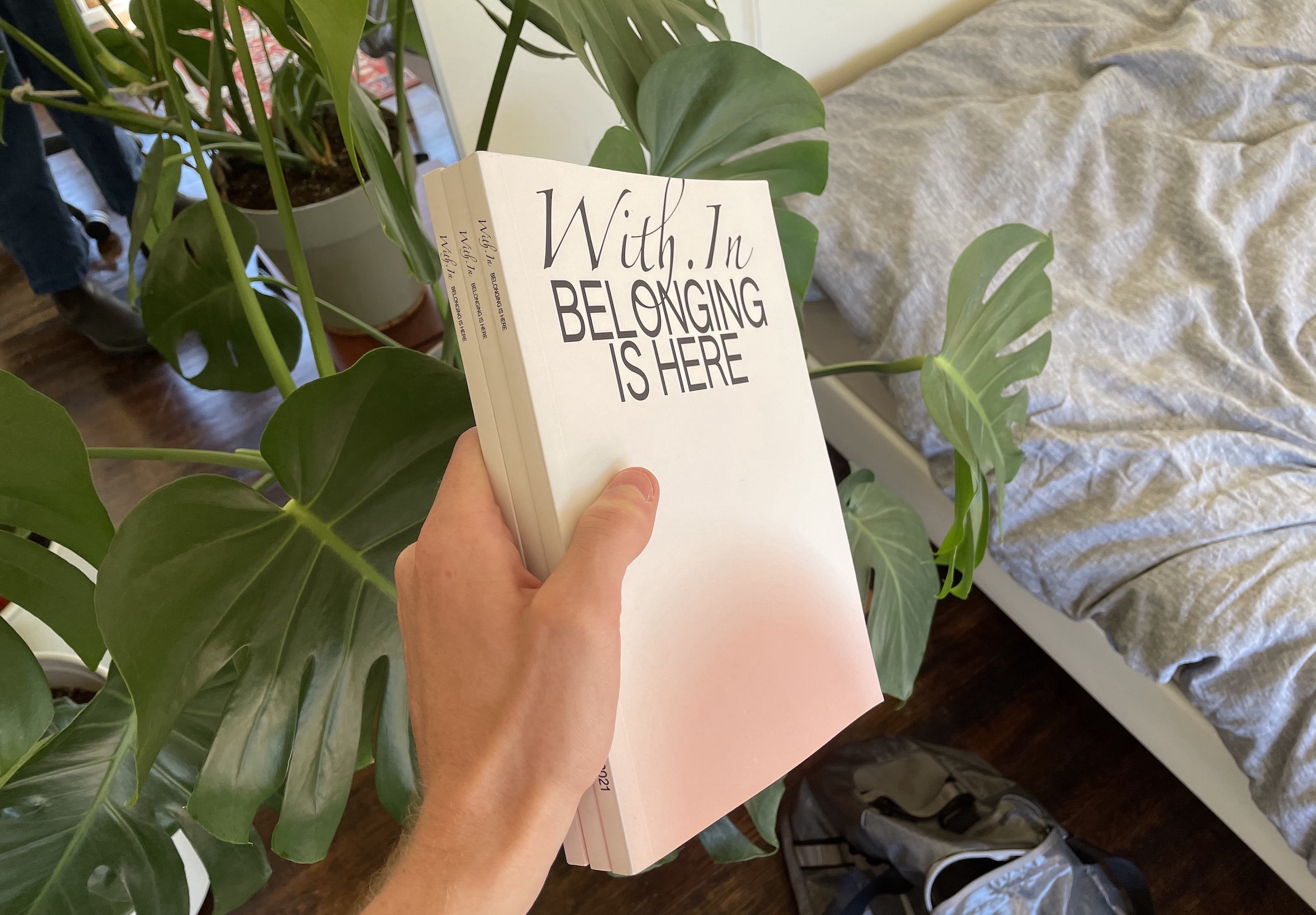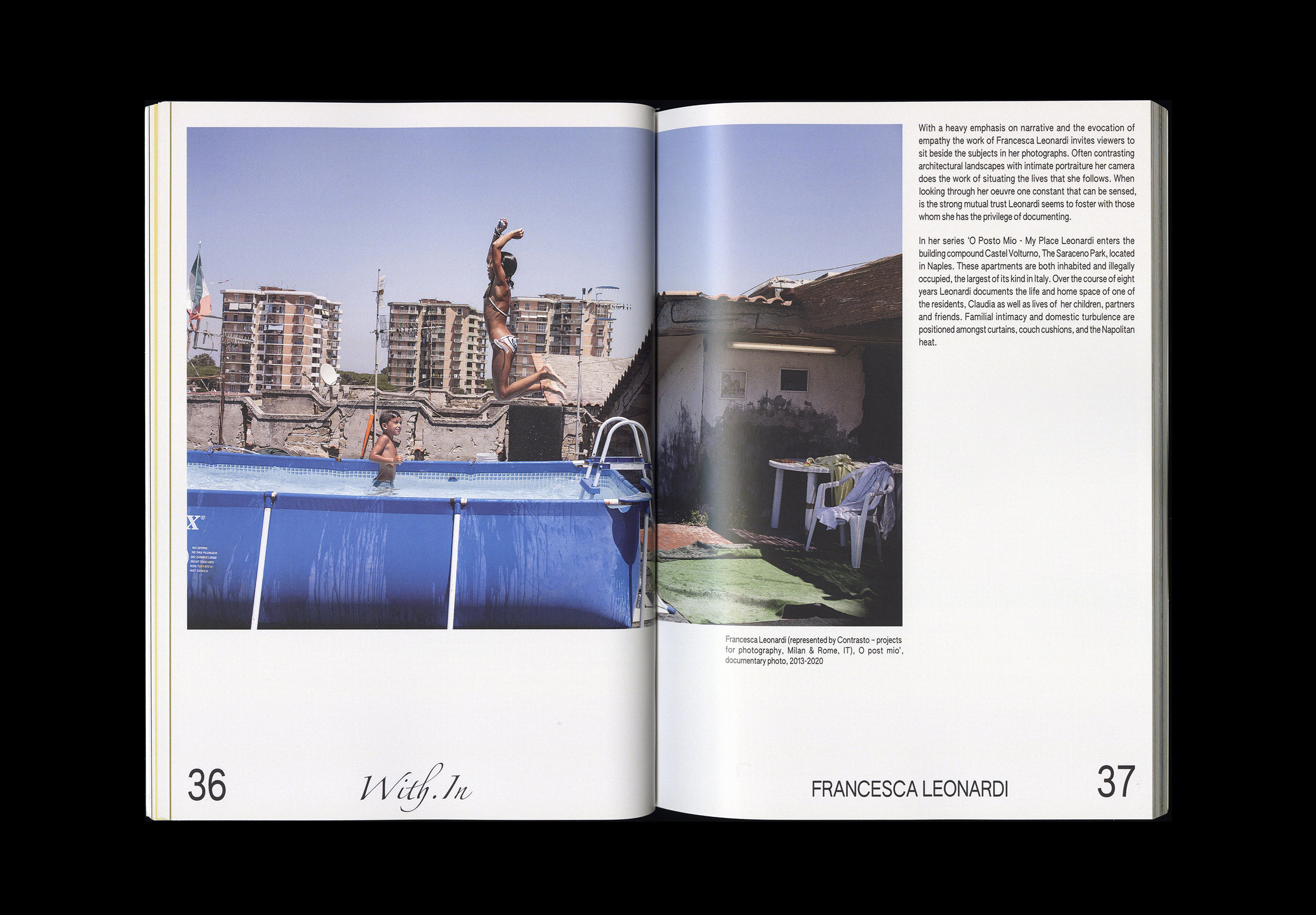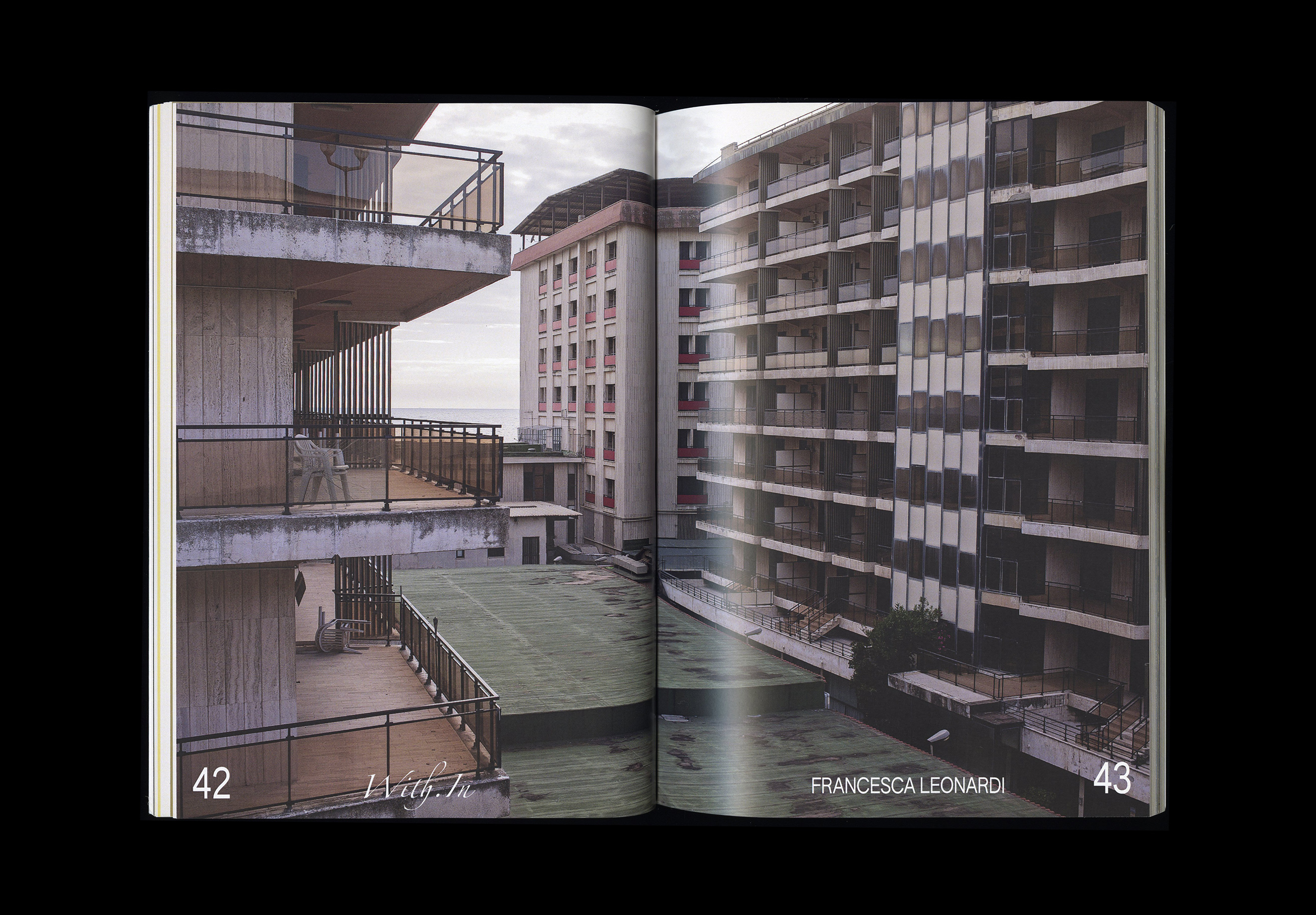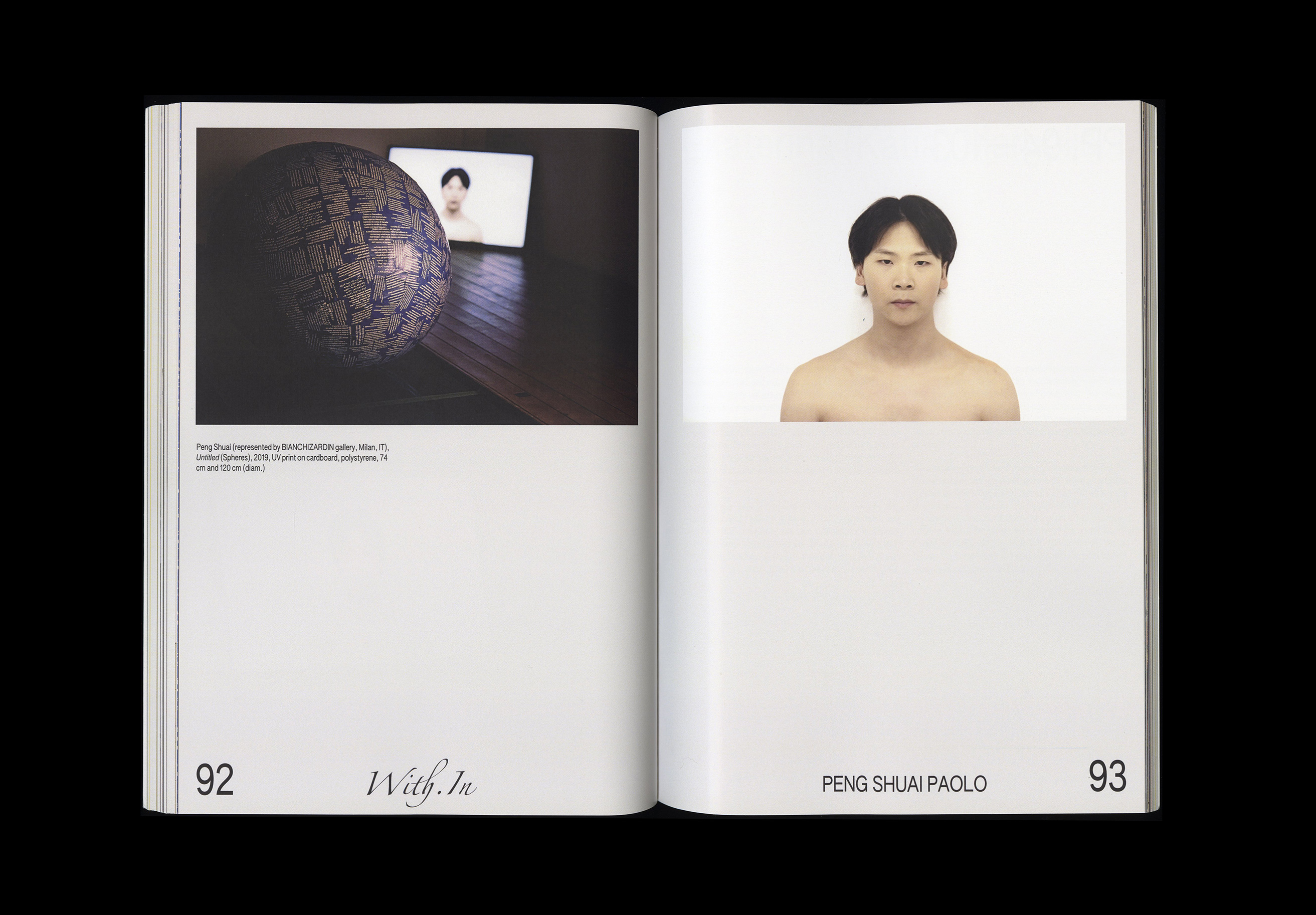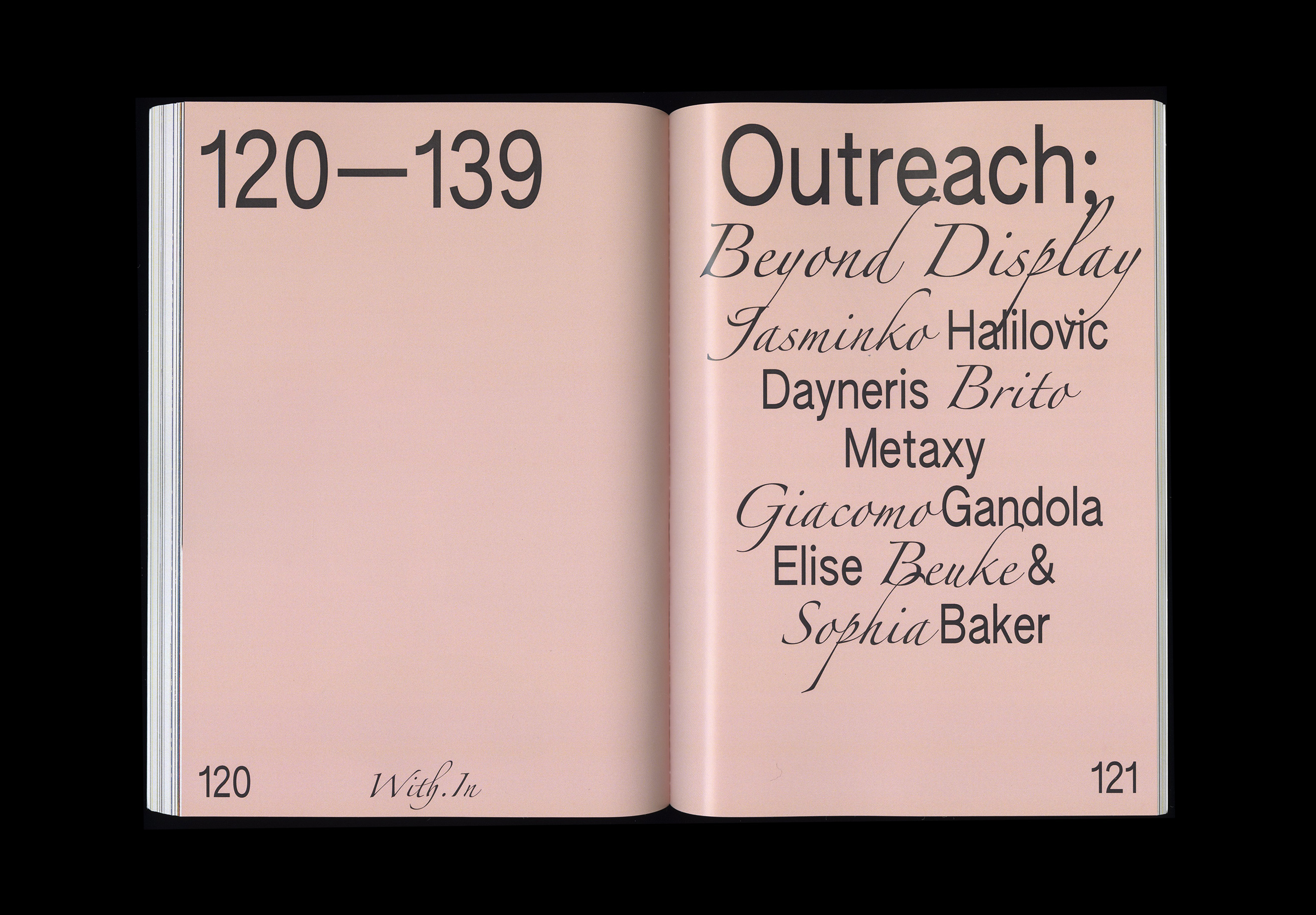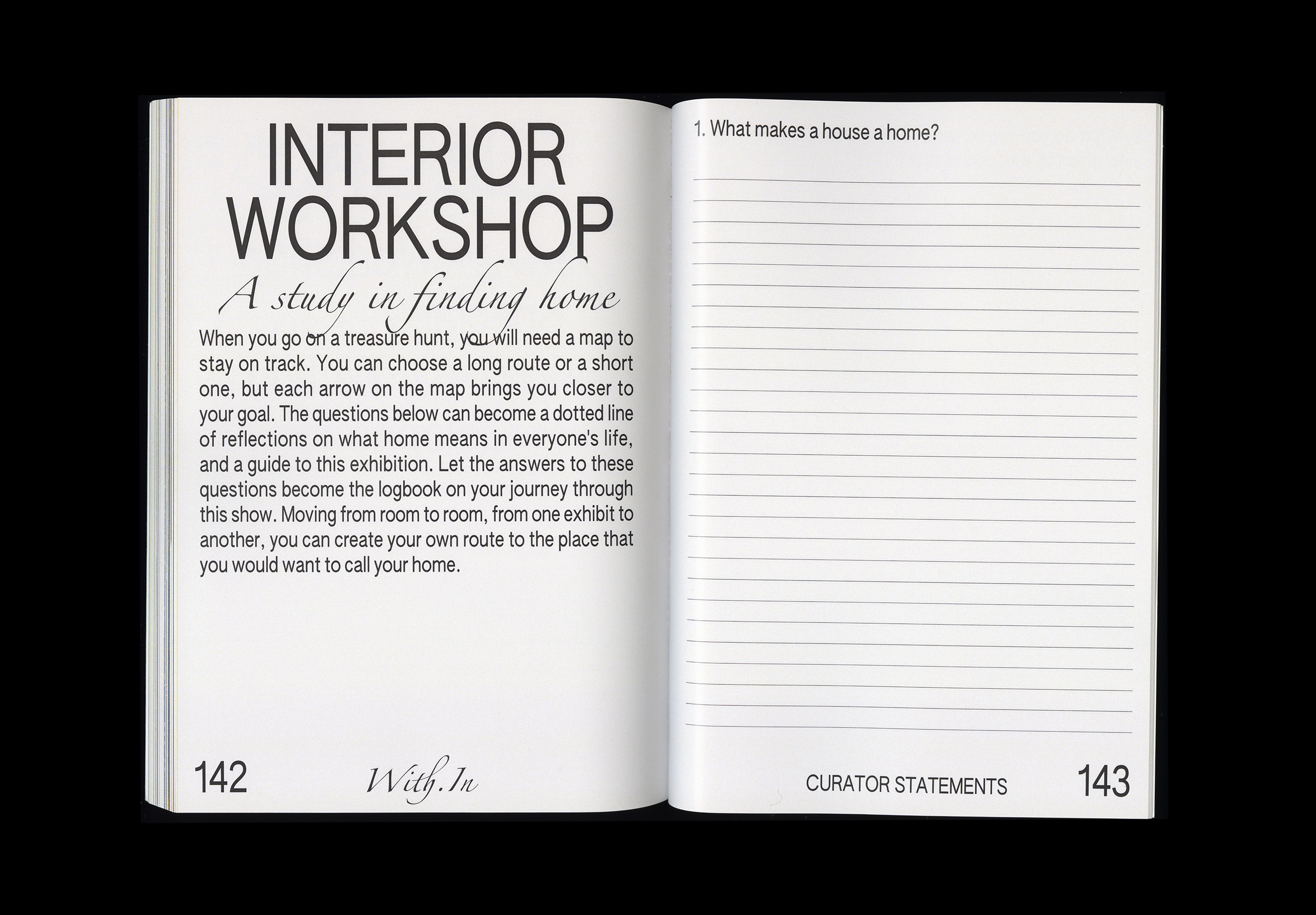 ---
2021 | Commisioned by
The University of Texas at Austin
MA Design for Health
Program Identity
Digital (Various Applications)
Printed (Various Applications)
Work Completed in Collaboration with:
Jason Wilkins
The University of Texas at Austin recently founded a first-of-its-kind MA in Design program focused on Design in Health. This program equips students with the tools and methodologies needed to remedy inefficient and broken health systems, like the one most Americans experience today. Deeply rooted in design methodology, this program is also an innovative collaboration between UT's School of Design and the Dell Medical School, building a bridge between design-leading faculty and students of medecine.

I was brought on to design the program's visual identity and carry out the system's implementation. The devised system differentiates itself visually from similar programs by assuming a restrained color pallette and an intentional yet flexible underlying grid. The program mark utilizes shorthand iconography and becomes an ownable messaging tool. A sub-orginization was created to represent all the collaborative schools and orginizations involved, now known as Texas Design. This orginization system informed the grid structure, found at the bottom or top of most applications. Furthermore, a circular graphic mark was created that highlights the collaborative nature of the program while representing the etymology of the word 'health', meaning 'to be whole'. This mark is constructed of a custom bitmap gradient, comprised of a custom icon used elsewhere in the identity.

---
Identity Design, Website Design
2021 | Commisioned by Remy Durbin
Remy Durbin
(In Progress)
︎︎︎Website
(Coming soon)
Visual Identity
Various (More images soon)
Remy Durbin is a Seattle-based visual artist primarily operating in the world of textiles. She uses reclaimed materials to create handmade garments, home decor, and custom hand crafted goods, with a focus on client customization.
I was tasked with designing an adaptable visual identity that could be applied to both a personal portfolio, as well as act as a larger brand for the garments that Remy is creating. I was also asked to design and develop a website to house Remy's work, and act as an ecommerce storefront.
This was achieved through a custom wordmark playing off the idea that a garment by Remy can be customized down to the smallest details. The website was built to be interactive and engaging, offering a look behind the process of construction.
---
2021 | Independent Project

Hard News
(WIP)*

Font
Single Weight
Monospace

*An expanded glyph set and more
weights currently in development

Hard News is a modular font currently in development. It began in a typography course which required each studeent to select an object from their home as the starting point for a modular font. I chose the wool rug in my living room

(pictured here)

which utilized an alternating grid as a decorative element.

This grid was translated and became the foundation upon which each letter is built. The letterforms are constructed from pairs of vertical lines, and the grid does not have a perfect center. This lends a somewhat offbeat attitude to each letter, and aims to avoid monotony.

Although the font's aesthetic is reminiscent of digital displays, as the work progressed the letterformes began to remind me of printed newspapers. The strict columns that make up the structure of each broad page, the overtly industrial machines long used to set metal type. This inspiration inspired the name "Hard News"—Factual news stories delivered without opinion.
---
Poster Design, Title Design, Identity Design
2021 | Commisioned by
Pema Baldwin & FAMU Prague
Split Ends

Titles
16mm Film

Identity
Various (Digital)
Poster (A2, Digital)

Rozdělené Konce (Split Ends)

examines an antagonistic and uncertain relationship between a mother, Ida (Pavlína Kročová), and daughter, Bela (Klára Jíchová). Filmmakers Pema Baldwin and Maya Rajan co-directed the film, which was filmed on location in Prague, CZ.



Working closely with the directors, a disparate typographic pairing and cramped compositional system was created, reflecting the claustrophobic and combative nature of the film. This system was applied to the film's title sequences and poster.

The poster also employs a frosted glass image treatment, which references a visual motif seen throughout the film.
---